02.09.17
U.S. Senator Tammy Baldwin Meets with Agriculture Secretary Nominee Sonny Perdue
Baldwin and USDA nominee discuss strengthening Wisconsin's farms, agricultural economy and rural communities
WASHINGTON, D.C. – U.S. Senator Tammy Baldwin today met with Agriculture Secretary nominee Sonny Perdue, former Governor of Georgia, to discuss the challenges and opportunities ahead for Wisconsin's farmers.
"I'm pleased to have met with Governor Perdue today for a productive and positive discussion on strengthening Wisconsin's agricultural economy and our rural communities," said Senator Baldwin. "Today, we discussed the USDA's vital role in investing in rural communities and infrastructure, including the expansion of broadband access for households and small businesses. I stressed the importance of stable trade relationships and growing markets for agriculture products, as well as the need to address the unfair Canadian trade barriers that hurting Wisconsin dairy farmers. I also shared my priorities for the next Farm Bill, as I look forward to working with the next Agriculture Secretary to ensure the dairy program is working for our farmers."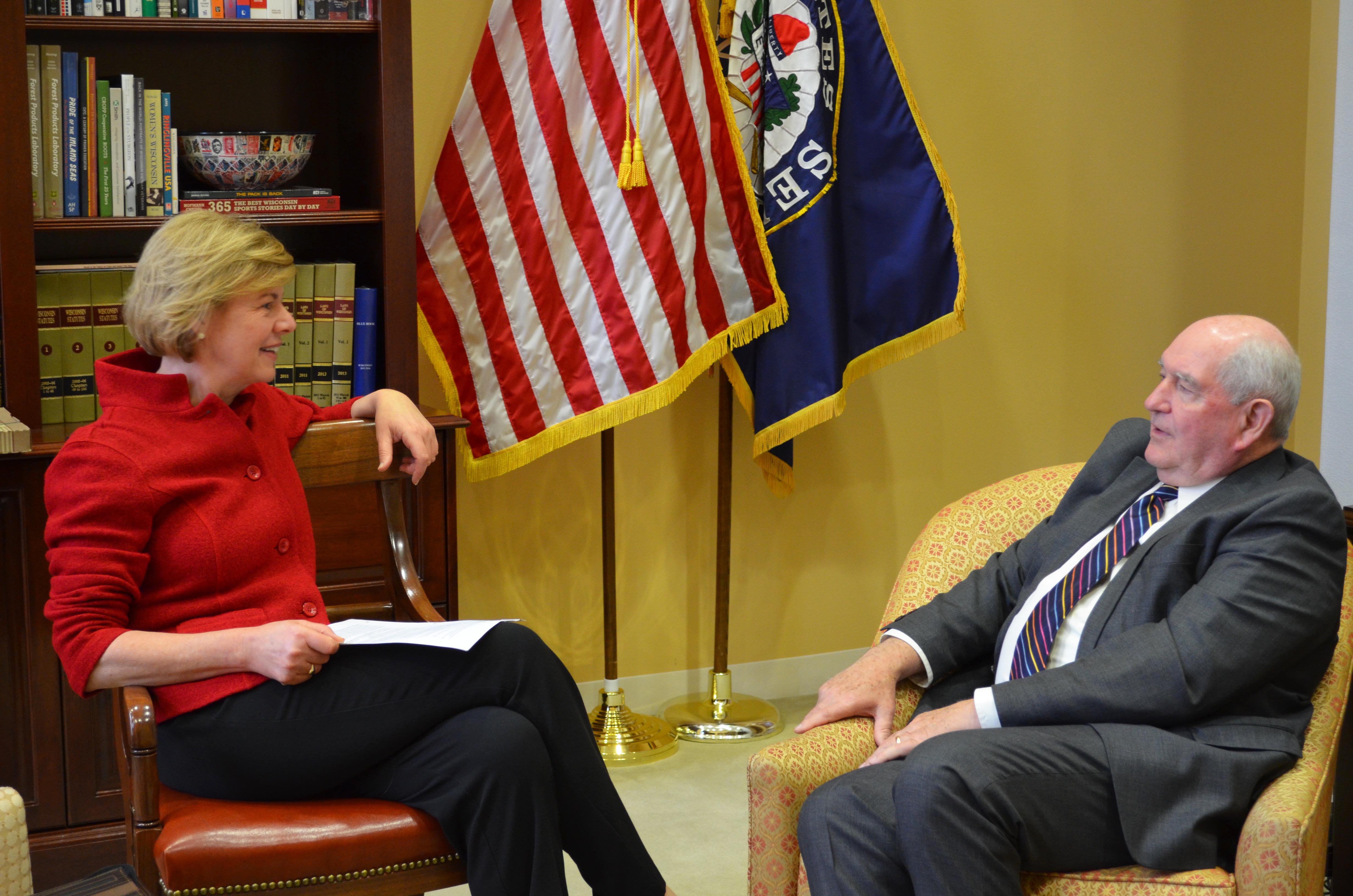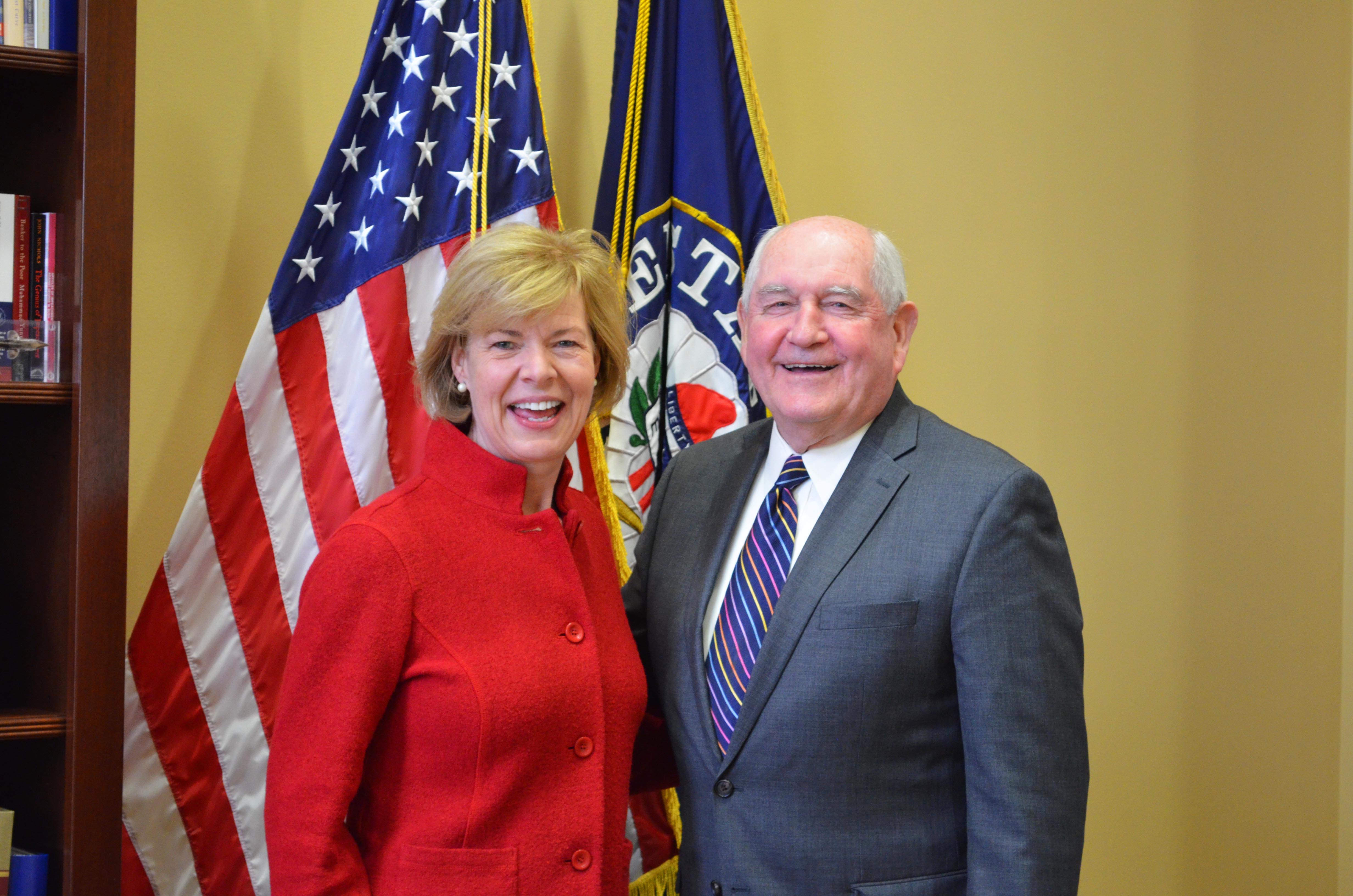 U.S. Senator Tammy Baldwin meets with Agriculture Secretary nominee Sonny Perdue on February 9, 2017 [Photo credit: Office of Senator Baldwin]
Senator Baldwin recently visited a farm to meet with dairy farmers and processors to seek input on the nomination of Sonny Perdue for Agriculture Secretary. While at the family-owned-and-operated dairy farm in Chippewa Falls, Senator Baldwin also discussed the DAIRY PRIDE Act.
---
---
Next Press Release
Previous Press Release