WASHINGTON, D.C. – Today at the Senate Commerce Committee, U.S. Senator Tammy Baldwin continued her push to move forward her Go Pack Go Act that will make sure all Wisconsinites, no matter where they live across the state, can watch Green Bay Packers game broadcasts every week. Baldwin's legislation would require cable, satellite and other video providers to provide their Wisconsin subscribers with access to programming from broadcast television stations in a Wisconsin media market.
"Every Packers fan across our state should be able to watch every Packers game," said Senator Baldwin. "My Go Pack Go Act would give Packers fans in every Wisconsin county the opportunity to receive in-state broadcasts, so they can cheer on our beloved green and gold."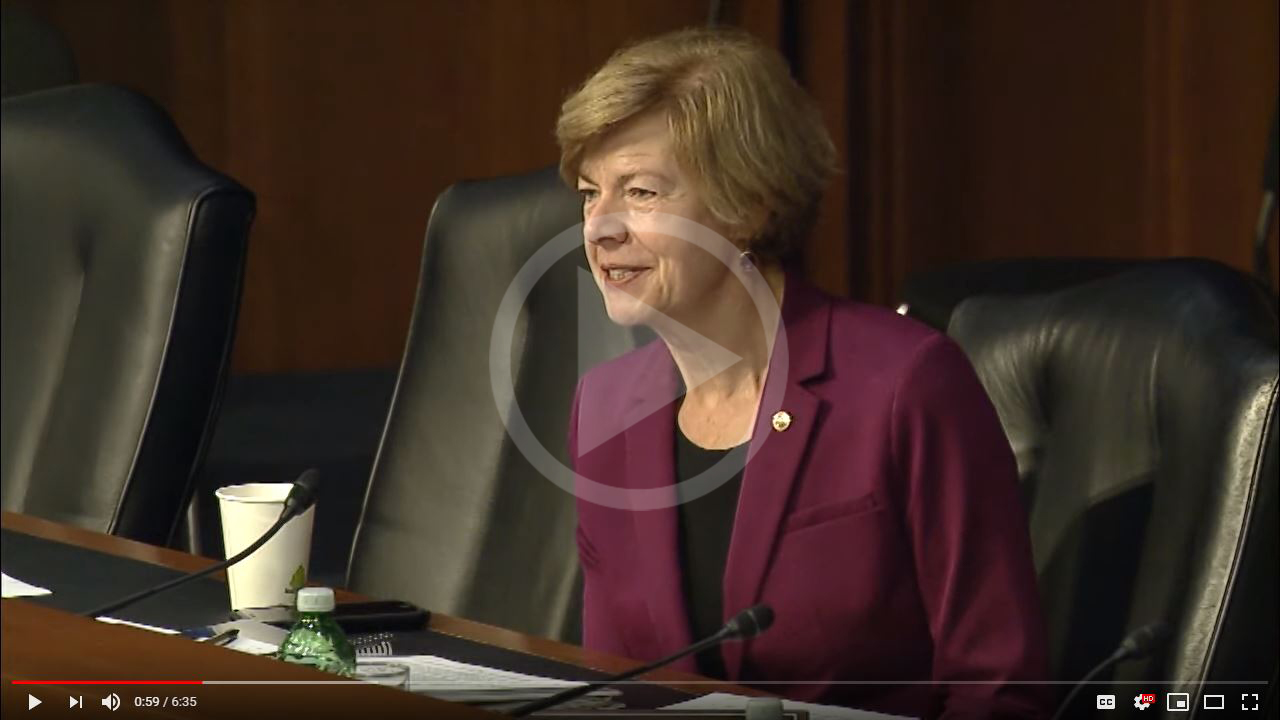 During the hearing, Baldwin questioned Jonathan Schwantes, senior policy counsel at Consumer Reports about the positive impact her legislation would have on consumers and Schwantes responded, "as far as we're concerned, options that give consumers more choices… we're for that and it's something we should definitely consider moving forward."
Baldwin introduced the Go Pack Go Act in September. Currently, Green Bay Packers fans in 12 Wisconsin border counties are assigned to an out-of-state, Minnesota TV market, which means many of these Wisconsin households could get the Minnesota Vikings game instead of the Packers game when the two teams play at the same time. Impacted Wisconsin counties in the Duluth-Superior media market include Douglas, Bayfield, Ashland, Iron and Sawyer. In the Twin Cities media market, Burnett, Washburn, Polk, Barron, St. Croix, Dunn and Pierce counties are impacted.
While most people live in a local television market that is centered in their home state, some counties, particularly in border areas, have been placed in an out-of-state market and their residents receive out-of-state TV broadcasts as a result. In Wisconsin, nearly 400,000 people live in 13 counties that have been assigned to an out-of-state market. Florence County is in the Marquette, Michigan, TV market and two stations currently choose to broadcast Packers games.
This reform ensures that every Wisconsin cable or satellite subscriber who lives in these 13 counties has the choice of receiving an in-state broadcast for every major network, so they would always have access to Wisconsin-based programming like local news, weather, and sports, including Packers games.