The Association for Career & Technical Education's Policymaker of the Year
Yesterday, Tammy was honored by the Association for Career & Technical Education as Policymaker of the Year for her work & dedication to career and technical education.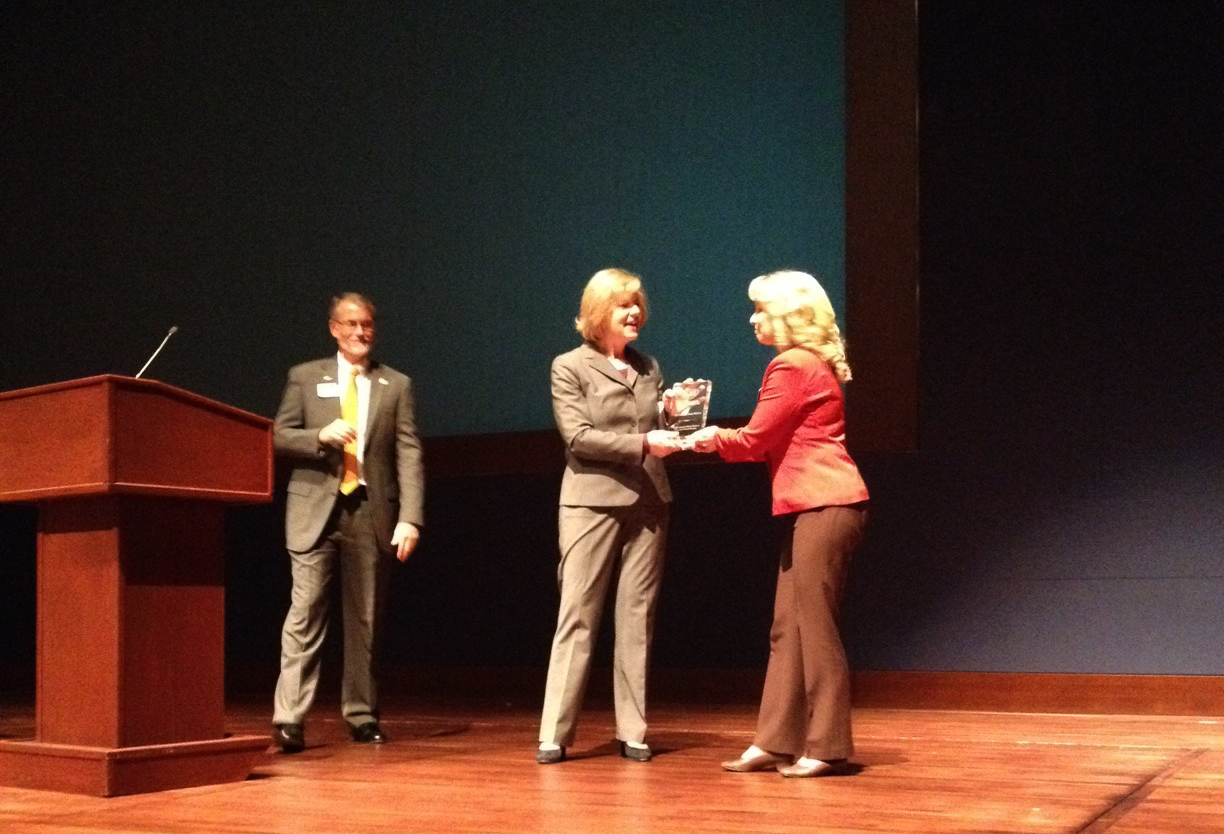 Read her remarks, as prepared, to the Association for Career & Technical Education:
My deep appreciation for our career and technical colleges, and my commitment to them through my work in public service is in some ways owed to the fact that I was raised by my grandparents.
My grandfather was a scientist at the University of Wisconsin and my grandmother was a seamstress at the university theater company.
So their life's work presented to me at a very early age the different paths people can take putting their skills to work, whether it is science or sewing.
That is why I have always worked to help build a strong path through career and technical education. Because everyone should have the opportunity to gain the skills they want and need to pursue their dreams.
In my home state of Wisconsin, we have a long tradition of making strong investments in our schools because we understand that a quality education is at the foundation of building a strong path to the middle class.
We know, like all of you do, that if we make strong investments in education today, it will help build a stronger economy tomorrow.
That is why I have focused my efforts in the US Senate working to create a Made in America economy that is built to last.
The best way to do that is by investing in science, technology, engineering, and math (STEM) studies; providing access to affordable higher education at both our universities and technical colleges; and ensuring businesses have a skilled workforce so that they can compete and grow.
We can start by preparing our high school students for success after graduation. We know that it's important that our high school students are not only college ready but career ready.
Fortunately, more and more, our secondary schools across the country are developing unique collaborations and partnerships with technical colleges and businesses to provide our students with hands-on learning and career preparation.
As part of reauthorizing the Elementary and Secondary Education Act, I was proud to offer an amendment to further strengthen career and technical education by ensuring students and parents get a solid snapshot of what CTE programs are available at their local schools, helping prepare students for the steps they will take after graduation to move their career dreams forward.
In addition, Wisconsin is home to 16 technical colleges, most of which I've had the chance to visit over the course of the last year.
I couldn't be more proud of the cutting-edge and innovative work I've seen first-hand on these campuses. Our technical colleges are equipping our students with the knowledge and skills they need for the advanced and technical jobs being created, so they can both get ahead and help move our economy forward.
I recently had the opportunity last month to visit four of our technical college campuses in Wisconsin to announce my new legislation – the Grants for Renewable Energy Education for the Nation, or "GREEN" Act.
My legislation allocates competitive grant funding for clean energy career and technical training programs so that students are better trained for post-secondary education and better equipped for the high-skilled jobs in clean energy.
I was so proud to earn the support of ACTE for this effort and this is just one exciting area where we can work together to give a voice to the importance of investing in career and technical education.
Whether it's training for jobs in advanced manufacturing, nursing and health care, or IT, our students are leaving our technical colleges with the hands-on skills they need to find good, family-supporting jobs.
Career and technical education is creating new opportunities for our students to succeed. You are providing much needed upward mobility that helps close the income inequality gap. And you are providing America with a much-needed stronger and growing middle class.
Please know how much I appreciate the work you do. And know that you will continue to have a voice fighting for you in the Senate.
I look forward to continuing our work together building a strong Career and Technical education system.
Building a stronger economy for our country.
And building a stronger future for the students who deserve to have their hard work rewarded and their dreams realized.